Pricing For 4 Baseboard Moldings - Ranging From $0.95/FT To $5.00/FT
Baseboard Molding
3/4" Shoe Molding - Primed Finger Joint Pine - $0.95/FT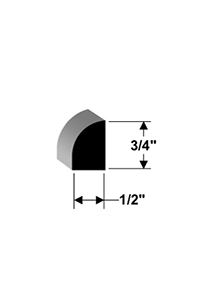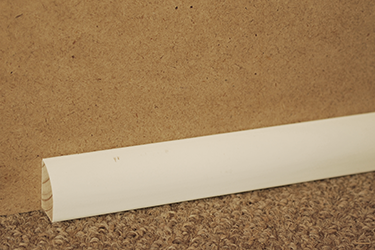 This basic Shoe Moulding goes well with all our wainscoting profiles. It is made from finger joint pine and is primed.
---
1 1/2" Decorative Shoe Molding - Solid Pine - $1.50/FT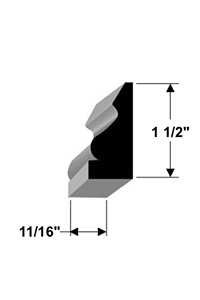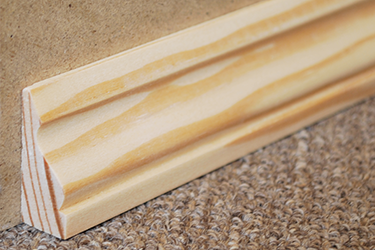 Our 1 1⁄2" Decorative Shoe Moulding provides a little more detail at the base of your wainscoting panels.
---
4 7/8" Baseboard Molding - Primed MDF - $2.50/FT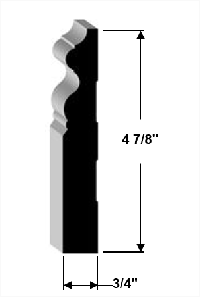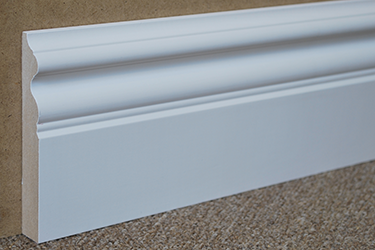 Our 4 7⁄8" Baseboad Moulding has beautiful curves that add additional elegance to your wainscoting project.
---
4 1/2" Baseboard Molding - Solid Poplar - $5.00/FT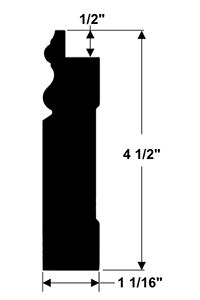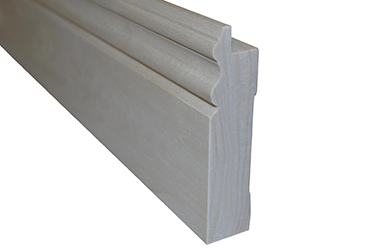 Our 4 1/2" Solid Poplar Baseboard Moulding will lift the wainscoting panel 4" off the floor. This high quality molding is ideal for bathrooms to keep the wainscoting panel off the floor.
---