Painting Wainscoting - Latex Verses Oil, Semi Gloss Vs Satin - Pros And Cons
Wainscoting Painting
Q.
Do I need to prime the surface before painting?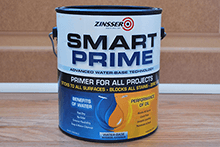 Q. Is Oil Paint Better Than Latex Paint for Trim and Wainscoting?

A. Old timers will tell you that Oil Paints is better than Waterborne Paints because it is more durable and will lay better (less brush lines). Paint Technology has changes dramtically in recent years and we believe the benefits of Waterborne Alkyd Paints out weigh the benefits of Oil Paints and we recommend using them. There are 3 cons to Oil Paints - they yellow over time, have high VOCs (Smell), and the clean up requires harsh chemicals. A good quality Latex Trim Paint will not yellow, is durable and will self level giving a great apperance that will last.
Q. What Waterborne Alkyd Paint Do you Recommend?
A.
There are a number of very good trim paints on the market. We are always comparing paints to find the best one. Our favorite at this time is
Advance
Waterborne Interior Alkyd by Benjamin Moore. We like this paint because it covers well, does not drag and levels very well (minimizes brush marks). You can go with a satin or a semi-gloss paint sheen. The satin sheen will be more forgiving and will hide most imperfections from your nail heads and seams.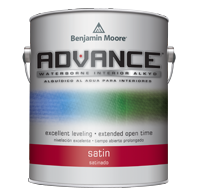 Q. What Oil Paint Do you Recommend?

A.
There are a number of good quality oil paints on the market. Our favorite at this time is
a high quality alkyd (oil) based or lacquer-based paint. Benjamin Moore's Satin Impervo Finish Enamel Z235 is a premium quality, low lustre, alkyd enamel that is featured in our Priming & Painting Video.
Q. Do I need to thin out the paint?
Q. Do you recommend Semi-Gloss over Satin Paint Sheen?
A. This really is a personal preference. If you are going to spray paint the panels Semi-Gloss is a good choice. If you are going to brush paint the panels then we recommend a Satin Finish. The Semi-Gloss Finish will show imperfections such as filled nail holes and seams if they where not prepped well but the Satin Finish will be more forgiving.