You Can Do This... Stunning, Beautiful Custom Wainscoting

Check out our Customer Reviews Click to go to all reviews
Buy Direct & Save - Custom Raised, Recessed & Shaker Panels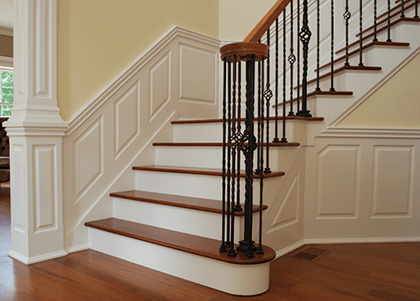 Design Wainscoting Online in Minutes
No Design Fees!
Ships in 5 days!
Our Design System allows you to make adjustments in real time so you can tweak until you have an optimal panel design.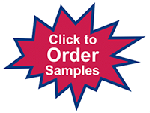 Wainscoting Samples
$4.00 Each... Choose from Raised Panel, Recessed Panel and or Shaker Style Panels
Award Winning Custom
Wainscoting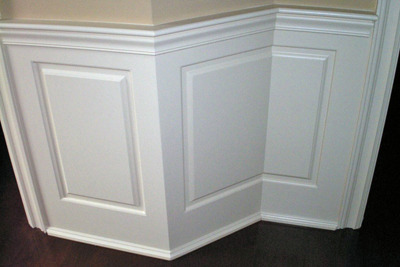 Purchasing premium custom Wainscoting will be easy, fast and affordable. Our panels have been featured in many Award Winning homes and are manufactured with premium MDF that will look beautiful in your home.
You can now design custom panels in minutes with our innovative Design, Price & Order system. Click the product links below to start your custom designs;
Custom Wainscoting Styles

Choose from 5 Wainscoting styles for the same affordable price!


Go to the Wainscoting Profiles page for cross section details.
Beautiful Samples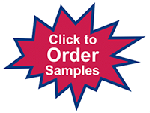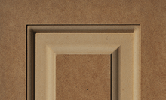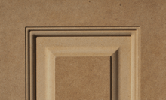 If you are not sure which profile is right for your project you can order samples.
Your Samples will ship priority mail!
Why buy a kit... Have your Wainscoting panels made to fit!



Have Questions?
Great assistance is just a phone call away
Contact Us via email or by phone 1-888-536-0002
Our knowledgable staff is here to provide builders, remodelers, architects, designers and DIY (do it yourself) homeowners with premium support through design, order and installation phases of your custom design project. Support 7 days a week.
Raised Panel Staircase Panels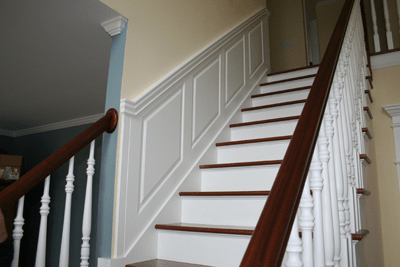 Staircase Wainscoting has never been easier! With a few key measurements you can have custom fabricated wainscoting panels to the exact slope and diagonal length. Your panels will fit perfectly and you will have a grand staircase leading to your foyer!

Design System is the Best in the Industry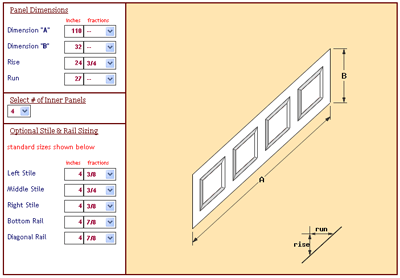 With just 4 key measurements you can design your elegant staircase wainscoting panels.

Key Measurements;1) Length, 2) Height, 3) Rise, and 4) Run
One Piece Design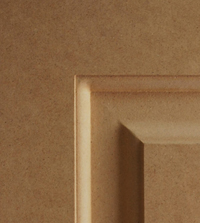 Our Beaded Raised Panel, Classic Raised Panel, Beaded Recessed Panel, Classic Recessed Panel, and Shaker panels are precision milled with the latest technology that creates beautiful profiles with crisp clean corners.
This design configuration is superior to conventional panels that are assembled with stiles, rails and inner panel components, because there are no stile or rail joints that are prone to expansion and contraction paint cracks.

You will save time and money because the installation and painting process is simplified. It is better to buy custom panels that are made to your wall dimensions and are one piece in sections up to 90 inches in length.
Design your custom raised panels in minutes and we will ship them in 3 to 5 Business Days!


American Beadboard Premium Beadboard:

5/8" Thick
8 Foot Kit With Poplar Top Cap & Base Molding
Save 17% with 8 Foot Kit **** $135.00/kit
Go to AmericanBeadboard.com order page for more details.
About
Wainscoting America
Our team of professional craftsman have years of experience designing and installing millwork in greater Connecticut. Wainscoting America.com was launched in 2009 to sell award winning Wainscoting across the US and Canada.
Wainscoting America millwork is manufactured by Castlewood LLC, 770 Bound Line Road, Wolcott, Connecticut 06716
Phone: 888-536-0002

"The sales people were very helpful on the phone." ... Robert 2⁄19⁄18